Obedience Training
We offer obedience training for all dog breeds. As dog lovers ourselves, we know that thorough obedience training is the key to a happy, confident, and well-adjusted dog. The use of traditional positive reinforcement techniques will result in a quick and willing response to such basic commands as sit, stay, come, and heel. This will also result in a dog who loves to learn and to please. Programs can be custom taylored to fit your needs an requirements. Typical training goals are:
Riding in a car, dog box
Kennel/crate training
On/off leash handling
Socialization with other dogs and facilities
Sit, stay, heal and recall
Training fees for obedience is currently $650.00 per month plus expenses (Bravecto, Heart Guard, specialty food, vet fees, etc). Daily or weekly training fees is $60/day + expenses.
*Additional fees will be assesed if your pet is not housebroken.
Upland Bird Dog Training
Obedience training typically is the ground work to ensure an enjoyable, long-term relationship with you. We offer beginning, intermediate, and advanced gun dog training and field trial handling. We utilize hand-thrown and launcher based exercises. We also leverage the extensive use of live pigeons, chukar, pheasants, and quail for wind work, steadiness exercises. Upland bird dog training can be taylored to your wishes, but typically encompasses:
Introduction to birds
Introduction to e-collar
Steady to point training using launchers, check cords, etc.
Introduction to gun
Training fees for obedience and field training is currently $500.00 per month + expenses (birds, Bravecto, Heart Guard, specialty food, vet fees, etc). Daily or weekly training fees is $40/day + expenses.
Field trial training/handling is the same price as typical training with additional travel expenses.
For more information regarding training programs, upland bird dog training, prices and options. feel free to contact us below.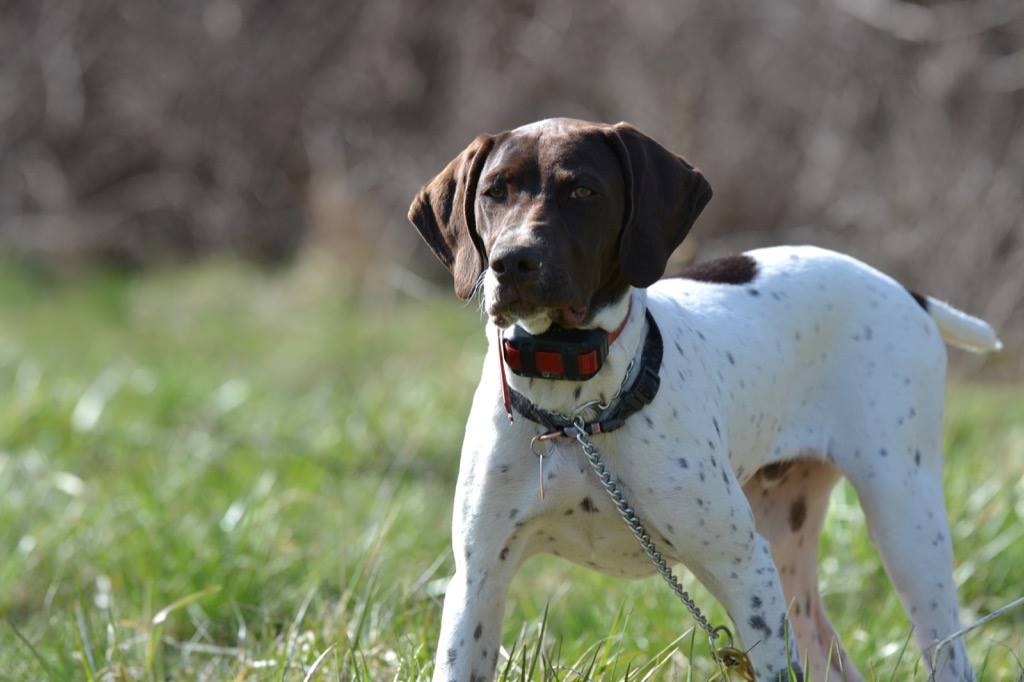 To contact us about training email us at eric@krimsonkennels.com